Take 100,000+ military contractors in Iraq and add that together with a new movement in America to farm out police powers (arrest, shoot to kill, search & seizure) to private firms and what do you get?

I mean, other than the world's most hilarious G.I. Joe doll: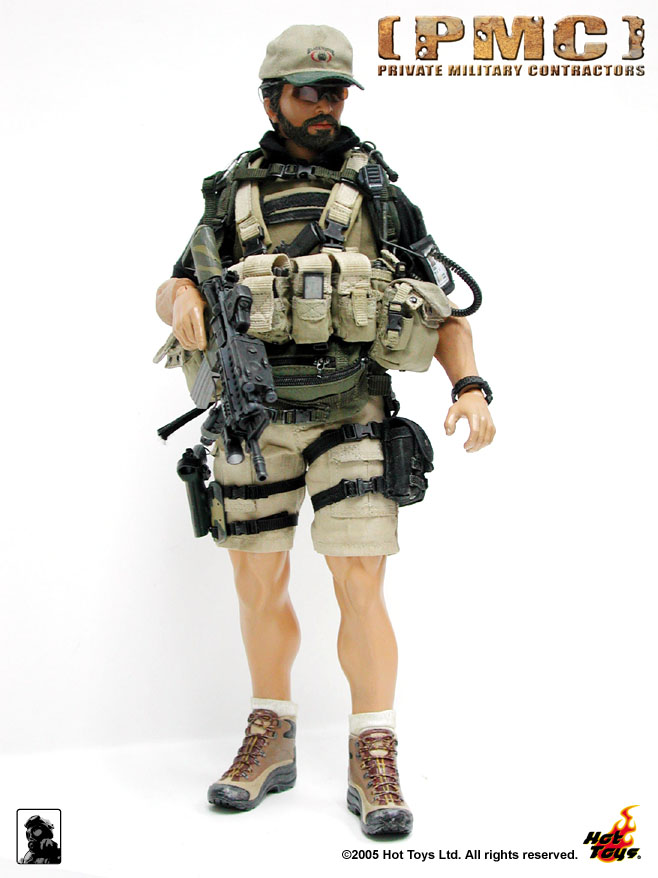 Oh, right, you get a bunch of out-of-control, incompetent, secretive, nutjobs
machine-gunning us down in our homes and on our streets.

America has about 135,000 troops in Iraq right now. Britain has about 10,000 troops in Iraq. The rest of our allies together contribute about another 6000. 151,000 Western troops.

There are over 100,000 military contractors in Iraq right now.

What the fuck do we think these guys are going to do when Halliburton orders Bush to pull out of Iraq? Stay & Fight? For what money? You think these PMCs are going to get the psych evaluations and post-traumatic-stress-treatments that our soldiers can't even get?

Naw, them boys is coming home to America, and they'll be coming home crazy. Maybe they'll become private police for Rich Folks like the one in the article up above. Maybe they'll just become criminals. Who knows? Yet another consequence of Dick Cheney's efforts to privatize war in this country for the profit of secretive corporations.